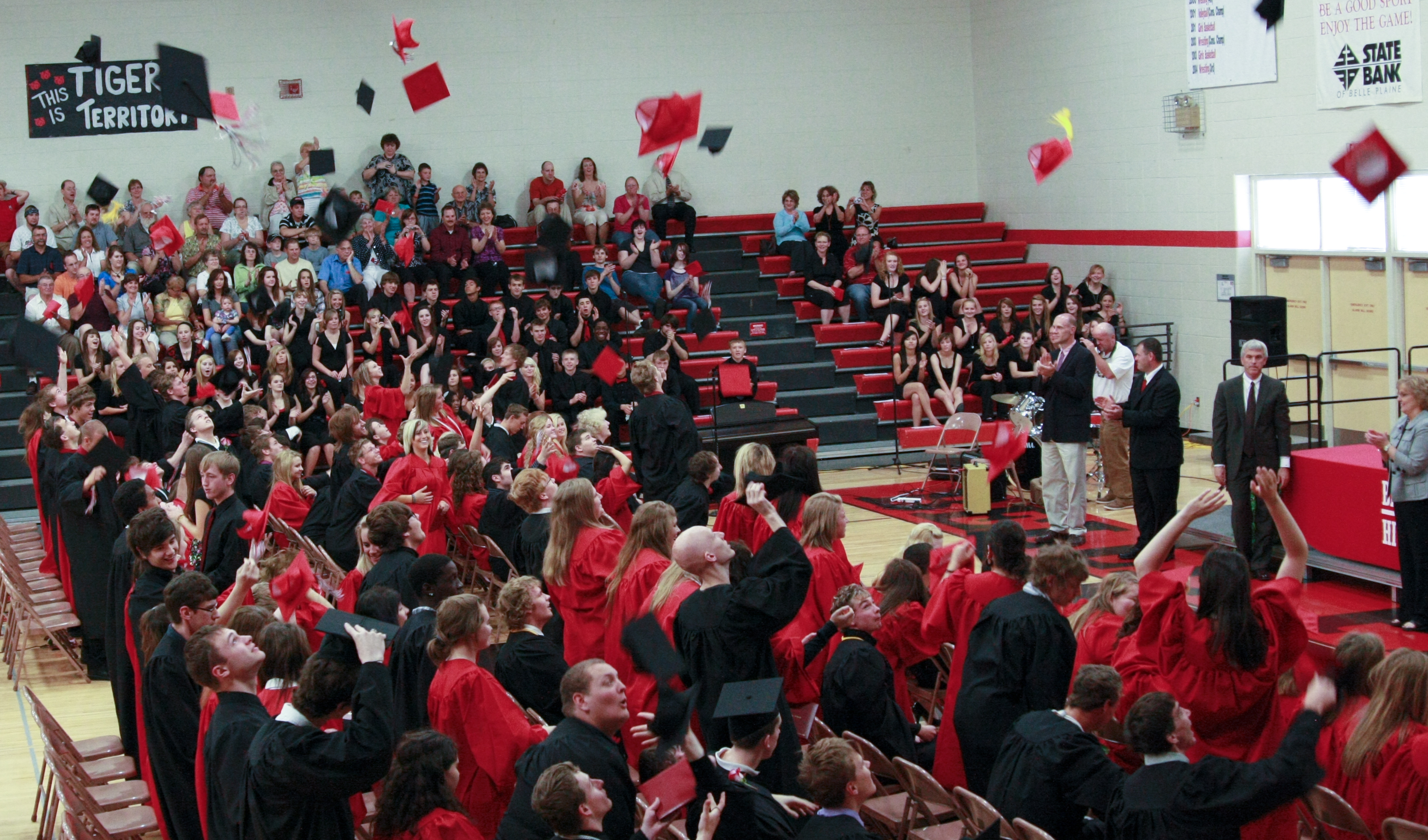 Belle Plaine Dollars for Scholars is a locally run, non-profit, organization promoting post-secondary education by providing local scholarships to graduating seniors from Belle Plaine, Minnesota. Established in 1991, the Belle Plaine Dollars for Scholars has awarded over $1.6 million dollars in scholarships.
The Belle Plaine chapter of Dollars for Scholars expands the opportunities of Belle Plaine graduates by working in partnership with organizations, businesses, and individuals to raise funds for Belle Plaine graduates seeking scholarships.
Total scholarship dollars earned are based on the student's application score which is derived from application completion and content. The applications are scored anonymously using Scholarship America's standardized scoring rubric. Donor scholarships are then matched anonymously by the Awards Committee using specific donor scholarship qualifications and each applicant's total dollars earned amount. 
---
2019 Seniors and Parents 
Important dates to know:
January 25th - 27th: Phone-A-Thon 
February 13th: DFS Student Info Day 
March 1st: Scholarships Open 
March 18th - April 18th: Car Raffle Tickets on Sale
April 8th at 11:59pm: Applications Due and Scholarships CLOSE
May 4th: Car Raffle Drawing at Prom Grand March
May, 29th - DFS Awards Night - Recipients MUST be present to claim their scholarship(s). 
May 31st at 11:59pm: Awarded Scholarships must be Accepted
---
2019 Car Raffle
The 2019 Belle Plaine Senior class will sell car raffle tickets from March 18th through April 18th. The winning ticket will be drawn during Belle Plaine High School Prom Grand March on May 4th, 2019. This is our largest fundraiser, typically generating over $17,000 towards scholarships.
2018 Car Raffle Winner is Susan Newport, grandaughter of Belle Plaine Senior Sophie Wright!
Our 2018 seniors sold a total of 592 car raffle tickets raising $17,760 towards scholarships. 
Matt Saxe Chevrolet Buick in Belle Plaine donated a 2011 Chevrolet Cruze for last year's car raffle fundraiser. Check out their website by clicking on the logo to the right. 
---
Our 2019 Phone-A-Thon will be held on January 25th, 26th and 27th at the Belle Plaine Public Library. 
The 2019 Belle Plaine High School Seniors will mann the phones during our annual DFS Phone-A-Thon. This fundraiser usually raises over $15,000 during the three day event. Thank you to all who make pledges this scholarship season!
Our 2017 & 2018 Phone-a-Thon was sponsored by Berger Interiors. Tiffany Stier was the 2018 winner of the  $500 in-store gift certificate, donated by Berger Interiors, for our annual "Increase Your Pledge" drawing. Donors earned one raffle ticket for every $5 pledge increase from last year.  
2018 Seniors Making Phone Calls for the annual "Phone-a-Thon" 
---
2018 Seniors
Click here for information on how to receive your scholarship. The deadline to submit your required documentation for scholarship(s) funds or to request a deferment is June 15th, 2019.