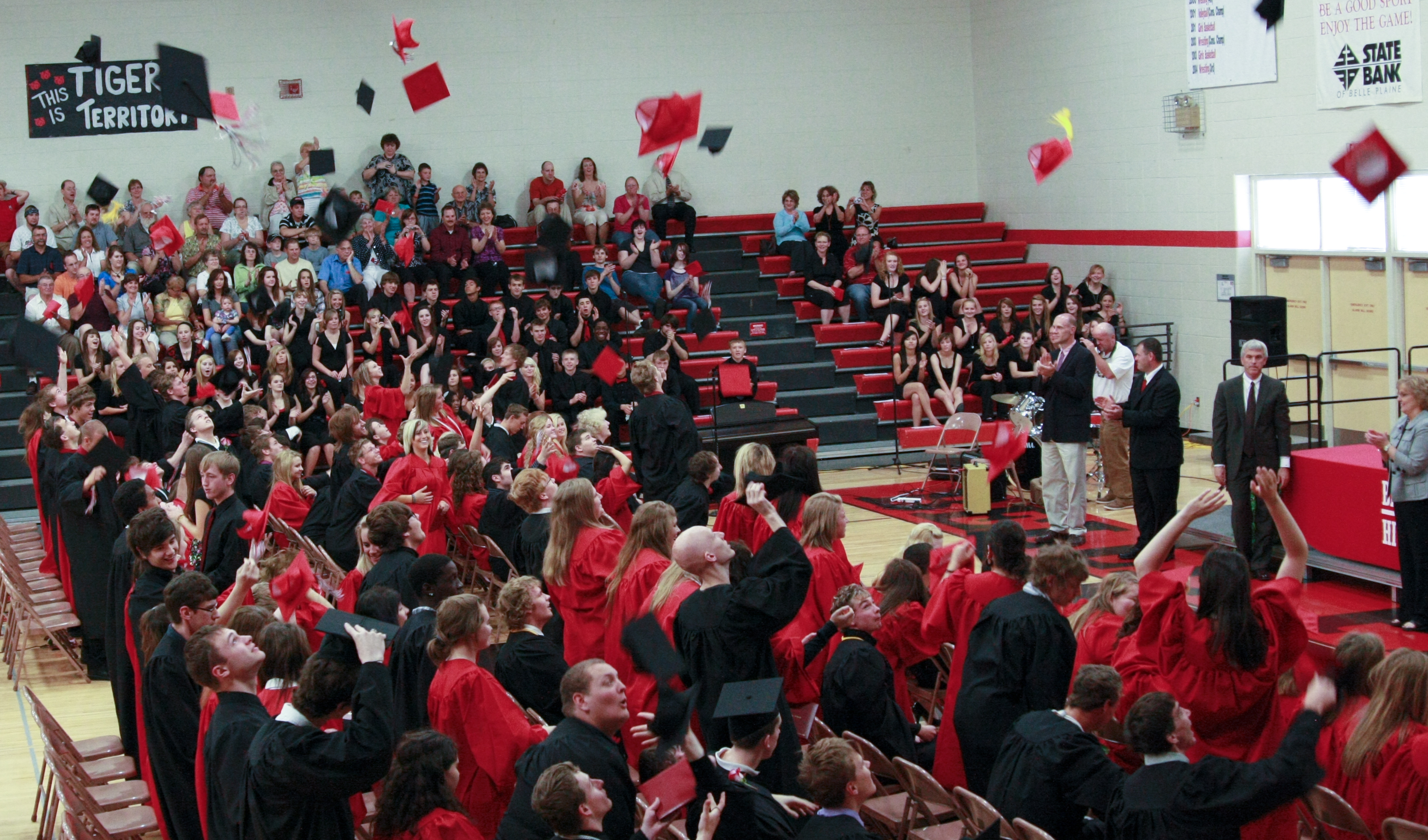 Belle Plaine Dollars for Scholars is a volunteer-run, non-profit, organization promoting post-secondary education by providing local scholarships to graduating seniors from Belle Plaine, Minnesota. Established in 1991, the Belle Plaine Dollars for Scholars has awarded over $1.8 million dollars in scholarships.
The Belle Plaine chapter of Dollars for Scholars expands the opportunities of Belle Plaine graduates by working in partnership with organizations, businesses, and individuals to raise funds for Belle Plaine graduates seeking scholarships.
Total scholarship dollars earned are based on the student's application score which is derived from application completion and content. The applications are scored anonymously using Scholarship America's standardized scoring rubric. Donor scholarships are then matched anonymously by the Awards Committee using specific donor scholarship qualifications and each applicant's total dollars earned amount. 
Email: belleplainedfs@gmail.com
---
2020 Awards Program 
Click HERE to watch our virtual awards presentation.
---
2020 Seniors and Parents - Redemption/Deferment Deadline is 6/15/21
Click HERE for Scholarship Redemption and Deferment Instructions
---
2020 Cash Calendar Fundraiser
Thank you to the following businesses for supporting this fundraiser!
Chard Grading & Excavation
RTL Construction
State Bank of Belle Plaine
Oldenburg Brewery
Schoeppner & Associates
Belle Plaine Eyecare Center
CornerStone State Bank
Ameriprise - Chad Hunt
Matthew's Roofing & Renovations
State Farm - Brett Holbrook
Chestnut Realty - Stier/Ruud Team
Neisen's Corner Bar
RFA Engineering
JS Plumbing
The Fabulous Flower Market
The Hair Loft
Impact Nutrition
---
2020 Matt Saxe Car Raffle Drawing was Saturday, May 2nd at 11am
Congratulations to Tucker Kritzman, a 2017 Belle Plaine Graduate.....He is the winner of the 2014 Chevy Equinox LT! Click HERE to watch the event on our Facebook page.   
Thank you to everyone who supported our annual car raffle. We sold 456 tickets raising $13,680! The following students are our top ticket sellers:
Zachary Olson - sold 105 tickets - won $200 (and sold the winning ticket for an extra $100!)
Morgan Kruger - sold 37 tickets - won $150
Benjamin Hunsader - sold 22 tickets - won $100
---
2020 Phone-a-Thon was a Success!  
The 2020 Belle Plaine High School Seniors manned the phones during our annual DFS Phone-A-Thon the first weekend in February raising $18,400+ in donations. 
This year's "Phone-a-Thon Challenge" sponsored by Berger Interiors winner is Cassie Koch!. For every $25 donated, donors were entered into a drawing for a $500 in-store gift certificate.  
2020 Seniors Calling Donors
---