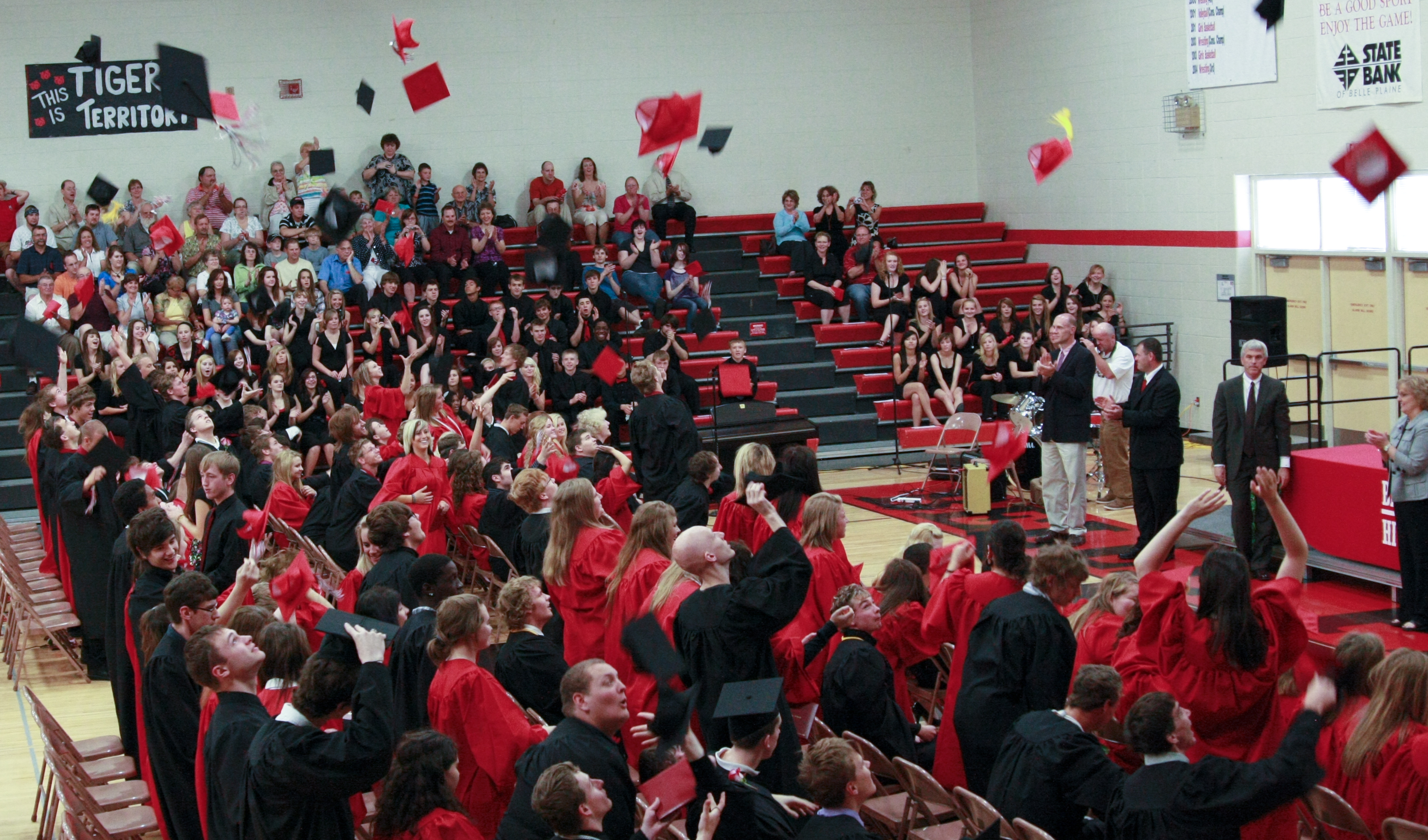 Belle Plaine Dollars for Scholars is a volunteer-run, non-profit, organization promoting post-secondary education by providing local scholarships to graduating seniors from Belle Plaine, Minnesota. Established in 1991, the Belle Plaine Dollars for Scholars has awarded over $1.8 million dollars in scholarships.
The Belle Plaine chapter of Dollars for Scholars expands the opportunities of Belle Plaine graduates by working in partnership with organizations, businesses, and individuals to raise funds for Belle Plaine graduates seeking scholarships.
Total scholarship dollars earned are based on the student's application score which is derived from application completion and content. The applications are scored anonymously using Scholarship America's standardized scoring rubric. Donor scholarships are then matched anonymously by the Awards Committee using specific donor scholarship qualifications and each applicant's total dollars earned amount. 
Email: belleplainedfs@gmail.com
---
---
2021 Cash Calendar - Click Here for the Monthly Winners 
Thank you to the following businesses for supporting our 2021 fundraiser!
Coborn's - Gold Level Sponsor
Chard Grading & Excavation - Gold Level Sponsor
Chestnut Realty - Stier/Ruud Team - Gold Level Sponsor
Oldenburg Brewery - Silver Level Sponsor
RTL Construction
CornerStone State Bank
First National Bank MN
Schoeppner & Associates
Belle Plaine Eyecare Center
Ameriprise - Chad Hunt
Matthew's Roofing & Renovations
State Farm - Brett Holbrook
JS Plumbing Inc
The Hair Loft
Impact Nutrition
---
---
2021 Seniors - Get started on your DFS Scholarship Application!
Scholarships open on 3/15 and close on 4/5/21 at 11:59pm. Don't delay in starting your application. 
Click HERE to download the Student Application Guide. 
---
---
2021 Mail-a-Thon
We hosted a Mail-a-Thon this year instead of our usual Phone-a-Thon on Saturday, Feb. 6th. Participating seniors stuffed 2300+ envelopes that were sent out to our community donors. 
Berger Interiors is sponsoring this event again this year with a $500 in-store Gift Certificate. Every person making a donation over $25 will get their name entered into the drawing to be held the beginning of April. Money must be received by March 15th to be eligible for the drawing. 
---
---
2020 Matt Saxe Car Raffle